Italy Trips: Florence, Arezzo & Venice
Below is my 3rd blog of Italy. Check out videos, pictures, and if you feel inclined, read the details I wrote about my experience Abroad!
So, way over due, here is the blog about two amazing weekends: one to Florence and Arezzo (February 8 & 9) and the other to Venice (Valentine's Weekend)! Check out the short preview video below if you want to see a sneak peak, or just skip to the main content videos if you want.
Florence was truly something special and very unique. It's a beautiful city, but can be confusing to navigate if you don't have a good map or a GPS (I constantly use the GPS on my iphone all day long). However, after only an hour or two you can feel pretty comfortable and put the map away and enjoy all the statues and beautiful buildings as you roam around. Of course, the popular photo attraction of the Ponte Vecchio was a stop for us this day. The bus that we took stops right in the center of Florence and makes it only a few minute walk to the bridge. We saw the famous statue of David in the Galleria Dell'Academia and some other beautiful monuments and museums, but I know I will need to return several times to feel like I have seen enough. We went into the Duomo, which just means main church and every city it's own "Duomo." The one in Florence is beautiful, HUGE and photography is actually allowed. You can go atop the Duomo and see the city from up there as well as the unique construction of the dome. However I was too busy trying to make my way to a different view that I couldn't go up the Duomo this time. There is an amazing little hill on the other side of the river, which overlooks Florence and makes for the perfect secret view at sunset. It's called Piazzale Michelangelo, and can be easily found by walking (east) of the city center and crossing one of the bridges. Up there, a man was playing his guitar, the sun was setting and a peace settled across the land. It was a very special feeling. Check out the video below and listen for the guitar song.
After a long and tiring Saturday in Florence, I still felt ambitious enough to do another city on Sunday. We boarded the bus for Arezzo, a city I had not really heard of before, but trusted my friends and went. Along the bus ride we formed a strategy for the day to maximize our time. We worked our way around the city from one museum to the next and had to rush to get to one, as it closed at a weird time in the afternoon. You always have to be on your game here in Italy, and be in the know. Luckily my Italian had improved enough that I could ask for directions and help when needed. Once again, the iPhone came in handy with its map and translator apps getting plenty of exercise. Check out the video below to see some views of Arezzo, and the best cheese I have ever eaten: Truffle Mushroom Pecorino.
Valentine's Weekend. Sounds like a romantic thing right? We'll add the word Venice to the sentence and I think you have the perfect plan. We took the bullet train from Florence on the 14th of February to the islands of Venice to spend the entire three days taking in the most unique city I have ever been to in my life. Immediately after exiting the train you have to be careful not to fall in, because the water is literally that close to the train. It's an experience that begins the moment you arrive. And if you think the movies exaggerate how cool some of these Italian cities are, you're wrong. Movies are only desperate attempts to try and capture the experience one has when in a place like this. I watched "The Tourist" right before leaving and was overwhelmed with the feeling of actually being in the movie when I arrived. I stayed in a little 2 room hotel, bed and breakfast type of thing in the residential area of Venice, and by the end of the weekend, felt like I had lived there rather than visited. We did the Gondola ride, which everyone says is more hype than reality. The truth is, they don't know what they are doing. Take some time to interview the Gondoliers and ask them questions to get a feel for their personality, type of tour they give and ability to speak your language. I found us a great guy who told us the history of everything and took us on a longer journey near his house and through the private back canals of Venice. We also went to Murano (island of glass blowing) and Burano (island of lace and colorful homes). Both are very amazing and charming places, which most tourist don't even know exist and are often less populated than you'd expect. During the time that we went to Venice, there were not too many people, especially at night. Vars do not exist there; Only boats and bridges. Venice is actually several hundred tiny islands of buildings and alleyways connected by bridges over canals. You can walk around the entire city if you want, but you need a really good GPS system if you want to be successful at going somewhere. You might find a split in an alley and not know which way to go, walk to the end of it, and realize there is no bridge… only a place to tie your boat that you don't own. So you have to walk back and try again. Otherwise you can always just take the vaporetto (water-bus) through the grand canal. It's very expensive if you buy a ticket every time you want to ride the vaporetto. Instead, find a ticket vender once you get off the train and buy a weekend or week pass (depending on how long you stay in Venice) and then you can ride the bus as many times as you want all day and night by just swiping your card. Since I didn't take too much video in Venice, check out both the short video and the photos below!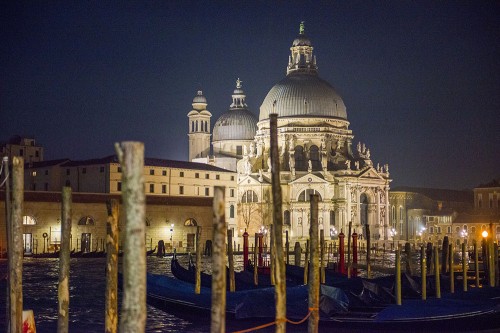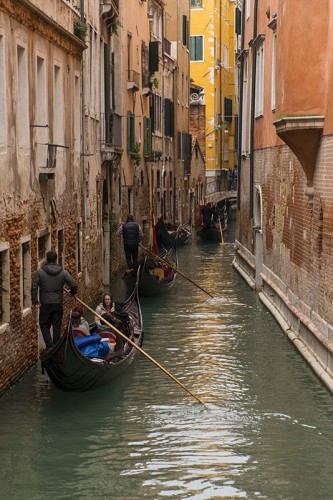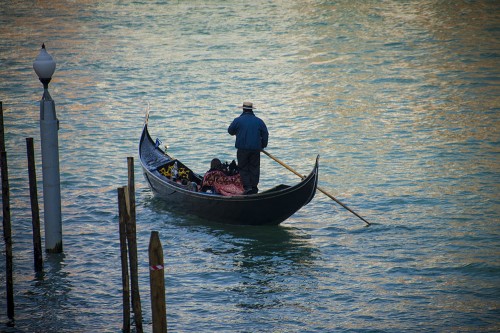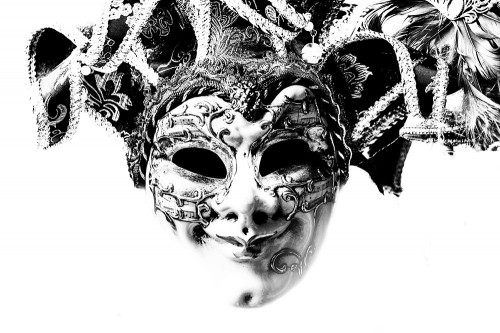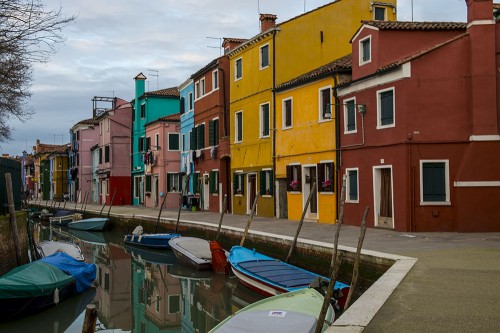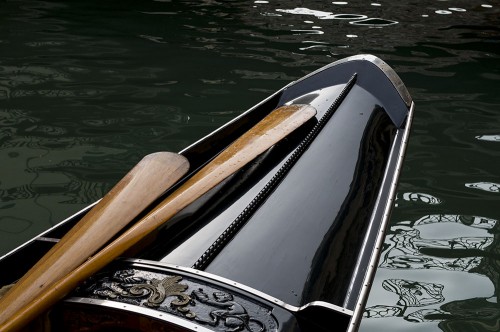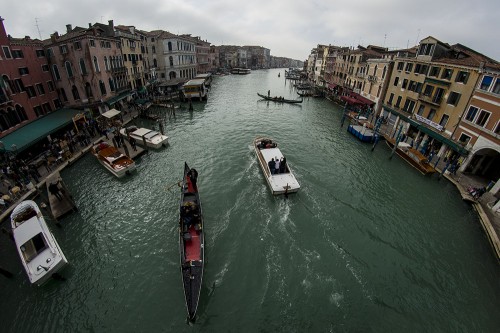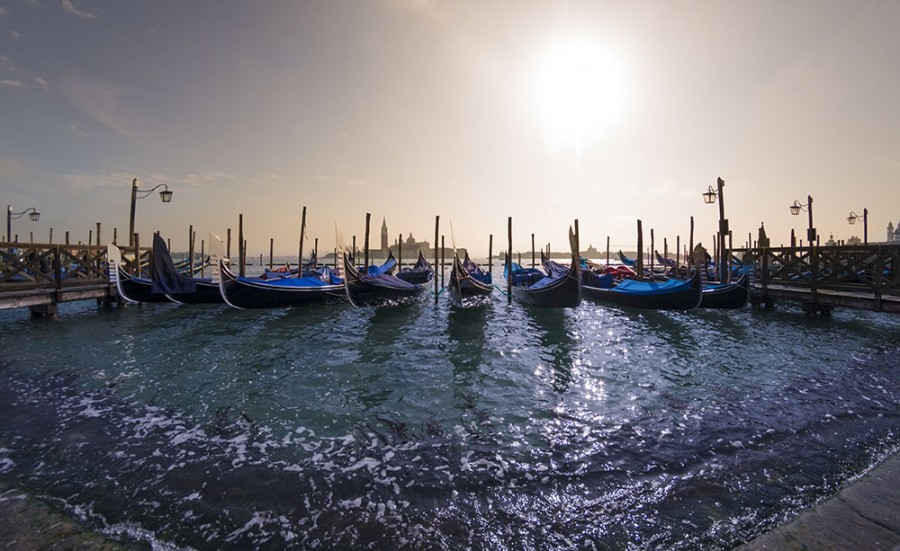 Thanks for your support and following me! Can't wait to share with you my next blog! So much cool stuff to share. An epic journey to Pisa, Lucca, and Viareggio, and some family videos, and other adventures! Take care! Ciao!

My Instagram Feed:
[instagram-feed]
Come on an Italy Excursion with me by Clicking Here!
Come on a Travel Workshop/Excursion with me by Clicking Here!
Follow me on:
By liking my Facebook Page you'll get updates about blog post, travel workshops, and other cool stuff!
"Life is not about the trail you follow, but the path you leave behind"
-me
---
You might also like